EMG's diverse podcast network allows us to promote all genres of books. Author interviews, sound bites, book reviews and giveaways can be executed to promote upcoming titles on targeted podcasts ranging from sports to politics to lifestyle.
The Back Roads to March
The Unsung, Unheralded, and Unknown Heroes of a College Basketball Season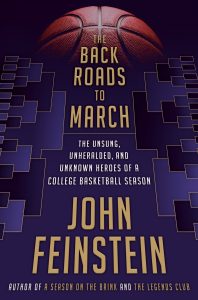 John Feinstein: Radio and Podcast Campaign
The Back Roads to March radio and podcast campaign was a promotion between Doubleday Publishing/Random House and Entertainment Marketing Group in support of John Feinstein's book release. The promotion included one syndicated radio network reaching over 225+ affiliates, 14 local radio stations, and 4 podcasts. Sweepstakes prizing included 25 copies of The Back Roads to March per outlet.